Case Study: Poland Syndrome
Reconstruction With Flap
The photos in this case study show a 24-year old patient with a severe case of Poland syndrome.
At age 18, she underwent breast reconstruction with a tissue expander and saline implant, but subsequently developed grade IV capsular contracture.
The patient elected to have breast reconstruction done with her own tissue (flap). The saline implant in the right breast was removed during the procedure. A profunda artery perforator (PAP) flap was harvested from the posterior thigh. The bottom photos show the right breast reconstructed with a PAP flap, one year after surgery.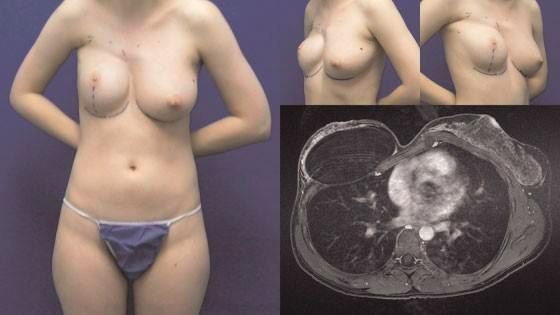 (Left, top left, and top right) Preoperative photographs showing right breast capsular contracture and asymmetry. (Bottom right) Preoperative MRI displaying muscle underdevelopment and absence of ribs.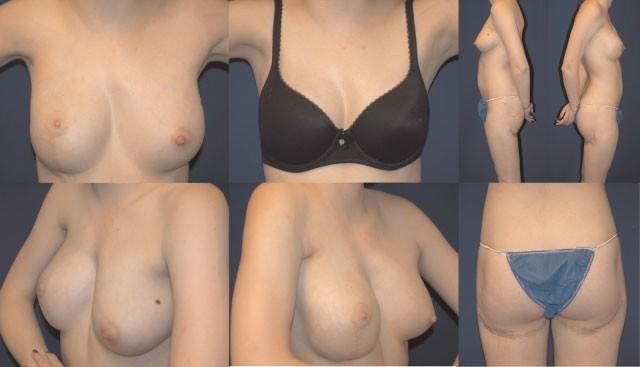 Appearance of breast reconstruction and donor sites at 1 year postoperatively.