Why consider preventative mastectomy?
Even if you do not have a cancer diagnosis, you may consider having a mastectomy if you are at high risk of developing breast cancer. Bilateral prophylactic (preventative double) mastectomy involves removing both breasts to reduce breast cancer risk. Most women who consider this option have a family history of breast cancer or a strong genetic predisposition for mutations that increase the risk of breast cancer.
Bilateral prophylactic mastectomy can be a wise choice for a woman who has an extensive family history of breast cancer, or a woman who has a gene mutation that makes them more susceptible to breast cancer.
The more common gene mutations include BRCA1, BRCA2, CHEK2, NF1, ATM, CDH1, PALB2, PTEN, STK11, and p53. Women with a family history of breast cancer are encouraged to undergo genetic testing to determine if one of these genetic mutations exists.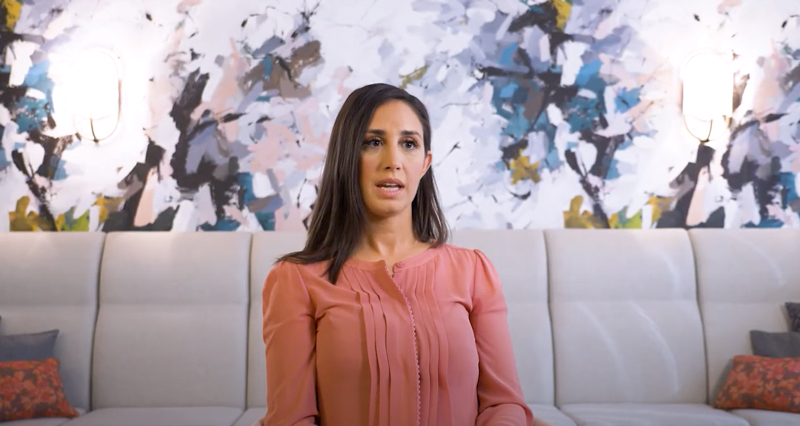 What is the BRCA
gene mutation?
Individuals with a strong family history of breast cancer may have genetic testing for the BRCA 1 and BRCA 2 gene. Mutations (abnormalities) in the BRCA1 and BRCA2 genes are linked to breast cancer. These women are genetically predisposed to developing breast cancer, and the genetic mutation can occur in women with any cultural background.
Women with the BRCA1 mutation have a 55-65 percent chance of developing breast cancer by age 70. Those with BRCA2 have about a 45 percent chance of developing breast cancer by age 70. In comparison, women without the gene (general population) carry about a seven percent chance of getting breast cancer by age 70.
The recommendation for a woman who carries this gene is to have a preventative double mastectomy with breast reconstruction. A woman who presents with breast cancer and who is BRCA positive would have a curative mastectomy on one side and a prophylactic mastectomy on the other side.
Despite the increased risk of breast cancer in patients with BRCA gene mutations, it is important to remember, that most women diagnosed with breast cancer have no family history or genetic mutation.
I can't recommend Dr. Tanna enough! He is truly one of a kind. Since day one, he respects what I have to say and engages in conversations showing interest, coming up with a plan of action that's always what is best for me. I will always trust him to do any of my procedures! He is THE BEST!
Why choose Dr. Tanna for BRCA reconstruction?
Dr. Tanna is a lauded Double Board-Certified Plastic Surgeon who excels in reconstructive breast surgery including autologous flap procedures. He is committed to offering breast cancer patients preventative and ongoing care that maximizes their recovery options and quality of life.
Dr. Tanna completed a prestigious Microsurgery Fellowship at New York University, as well as two residencies in Plastic Surgery at UCLA, and in Otolaryngology at The George Washington University.
Dr. Tanna is Professor of Surgery and Associate Program Director of Plastic Surgery at Northwell Health, and is a member of the Katz Institute for Women's Health. He has been published in over 100 peer-reviewed journals, and is a member of the American Society of Plastic Surgeons, the American Society of Aesthetic Plastic Surgery, and the American College of Surgeons. As a leader in his field, Dr. Tanna has often been featured in national and international media outlets. He has frequently appeared on television and in award-winning newspapers and magazines. Among several noteworthy honors and awards, Dr. Tanna has also been listed in the New York Magazine Top Doctors, Castle Connolly Top Doctors, New York Times Super Doctors, and Newsday Top Doctors lists.